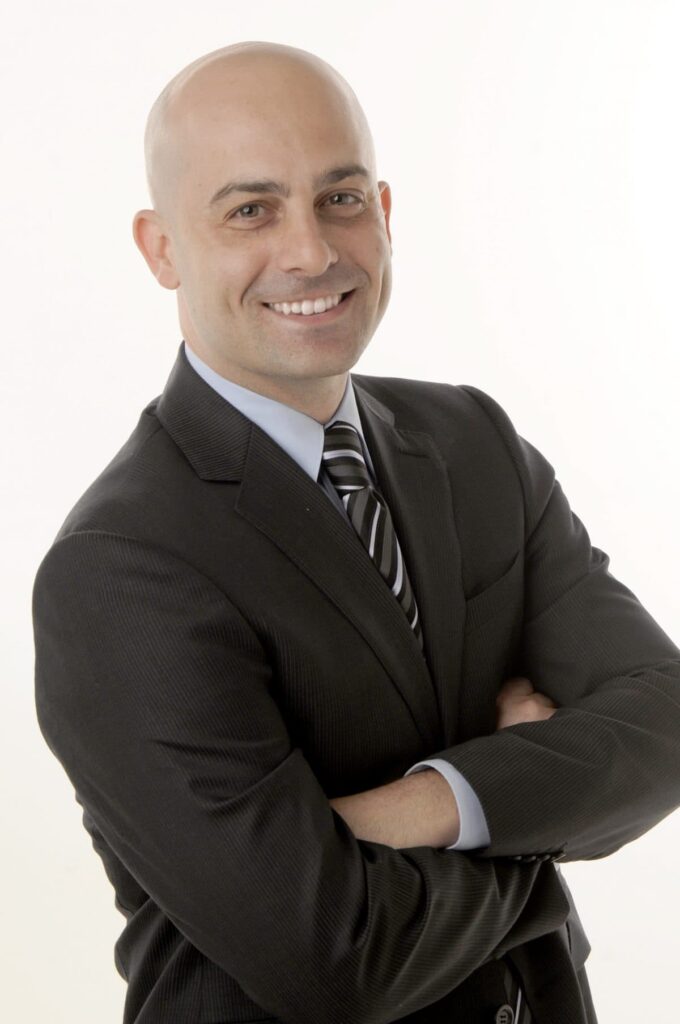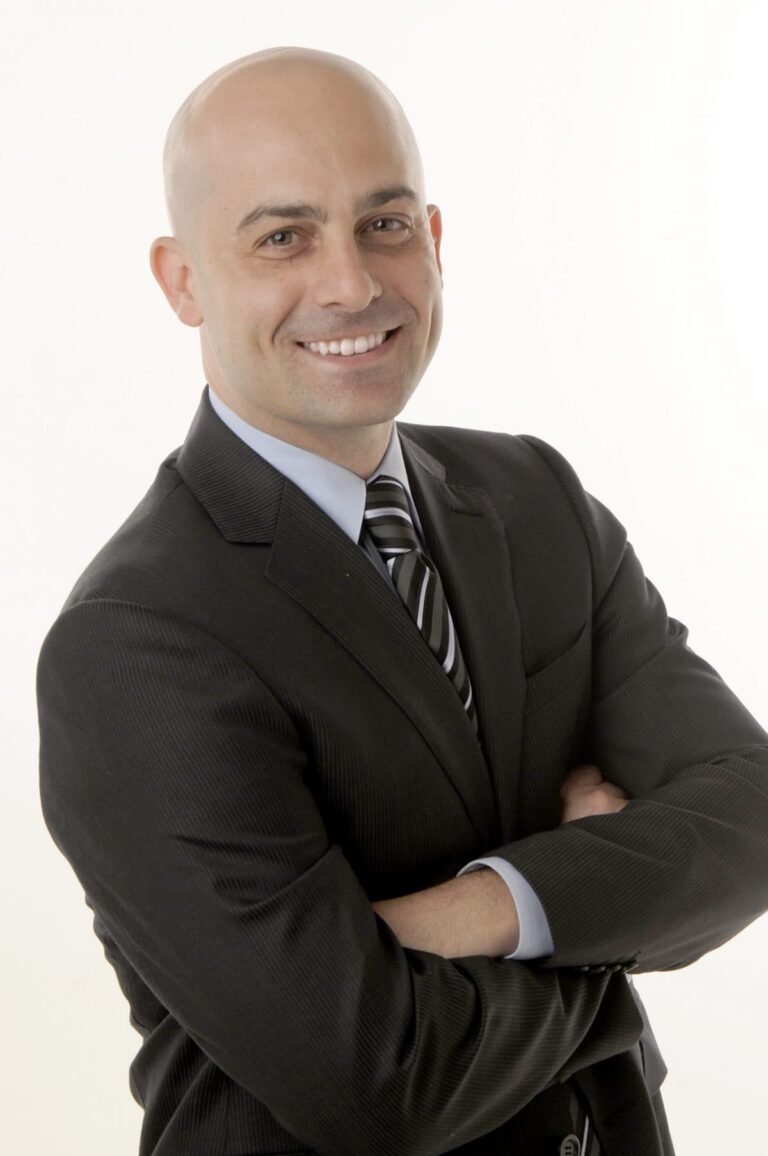 Clients hire me as a consultant when they want access to 20+ years of experience in internet-based technology. I can consult on project management, process optimization, seo, marketing, content development, user interface, user experience, email systems, network system, security, web development and more. I can also mentor and instruct, you or your team.
Input, suggestions, and guidance is often the only deliverable with consulting. Sometimes a written roadmap is provided. You can also request my participation in a meeting or group setting. You or your team asks questions, I help get answers. Email, Phone Call, text, Remote Meetings… If technology can positively impact the people, processes or system in your organization, you can turn to me for help.
If you're looking for an increased edge in today's competitive business landscape, a consultant and digital strategist like me can help your people, your processes and your systems leverage technology for maximized gains.
Need to pick a new online tool to meet a business need but you want to stay flexible in terms of data export. I can help.

Need to know which open source framework would be best for your new web app to help ensure long term access to quality developers. I can help.

Want to talk about the benefits of SEO vs PPC, and which is right for your needs now. I can help.

Having second thoughts about investing in a new platform because it might not be relevant to your users needs. I can help.

Not sure why your new landing page is not converting. I can help
To Get Started, Book an Initial Meeting
If we both feel good after that, put time on the clock so we can work together. That simple.
When you put time on the clock I can be leveraged in a consulting capacity to help with people, processes, or systems.
"Finding the right technologies to help people perform tasks through a refined process designed to meet business goals using systems that cut costs and help you stay flexible" – I help with that.
People
Hire talented people who aim to excel at what they do; reward them for taking ownership of challenges, and find ways (possibly with my help) to make their jobs easier and more rewarding. HINT: technology can help.
Processes

Make sure your processes are refined and reflected on regularly. Consider having outside people like me come and give you a report on what they see as opportunities. HINT: technology can help.
Systems

Use best of breed systems where they matter most to your business. Know what systems can perform what tasks, and at what price relative to similar systems. Do NOT lock yourself into any one system. Stay flexible. HINT: technology can help.
Time Reports For Consulting & Management


THINK: After a review of the challenges I assess how best to leverage technology to help reach your business goals. When I think on behalf of your interests I start a timer. When I stop thinking on behalf of your interests I stop the timer.

ACT: Thought without action has no consequence so throughout the month I will take action on behalf of your goals. When I act on behalf of your interests I start a timer. When I stop acting on behalf of your interests I stop the timer.

REPORT: I evaluate and analyze all effort. You are informed of the progress using various reporting tools. When I report on behalf of your interests I start a timer. When I stop reporting on behalf of your interests I stop the timer.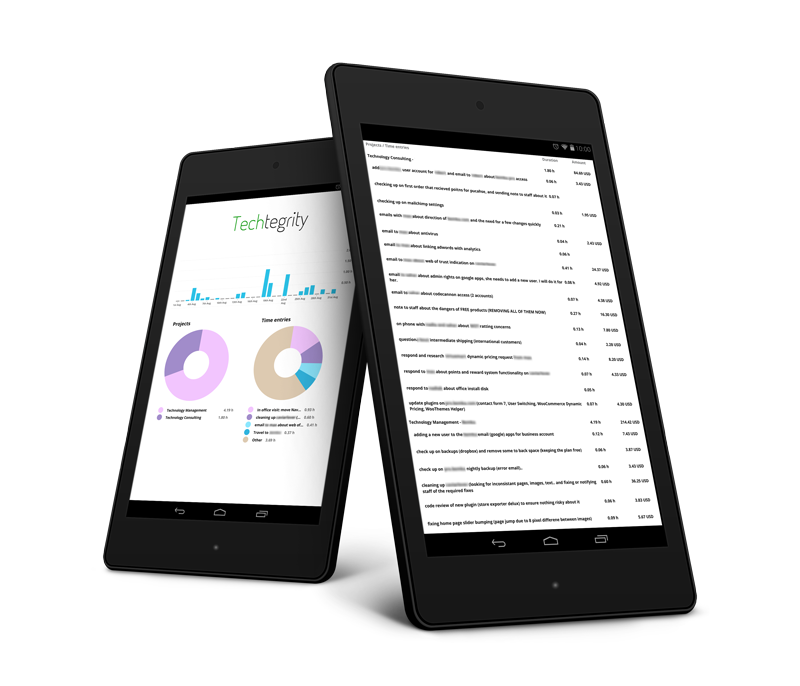 More About My Time Reports
Clients put me on a retainer and request services as needed or let me find areas for improvement on my own.  Time Reports are a critical aspect of our early relationship, as they help build trust and provide insight into where assets are being allocated. At all times, and for all durations time is: tracked, reported, and billed with integrity.
For new relationships, the time reports help to establish trust. As the relationship grows, trust and integrity become less of a concern and reports become little more than a record of effort.
Every second of time is noted on the time report. Thinking, acting, reporting, communicating…  all be accounted for and noted. See below for an example.
Some months will require more effort than others when time goes unused for a month it rolls over into your account. You never loose time.
Brainpower By the Hour with Integrity?
YES and NO…
YES: I am proud of this little marketing line; and yes, it is my brainpower and experience you are paying for when you hire me as a consultant; and I do put integrity ahead of profits. However…
NO: You are not getting brainpower by the hour, you are getting billed by the hour and getting brainpower as needed throughout the month. A few minutes here, a few minutes there. So the slogan should be more like:
Brainpower Billed by the hour with Integrity
and Per-second Interval Time Reports
Ways My Consulting Services Have Helped Existing Clients
ALLOCATION
_
ALLOCATION
Reviewing expenditures, comparing services, offering suggestions.
Clients hire me to help save money and better allocate resources. Are you paying too much for your SEO team, too much for your servers, too much for your infrastructure? Are you leveraging proprietary closed source code bases when you could be using a free open source alternative? Did you lock yourself into a technology stack that has limited talent to maintain, and as such costs more to hire talent than had you chosen a different stack? These are questions I help clients answer, so they can make very informed choices on how to run their business.
TRACKING
_
TRACKING
Organizing assets, listing items, and tracking changes.
Clients hire me to keep track and report on many moving pieces important to their business. Often assets like domain names, servers, office locations, paid online tools, targeted SEO keywords, staff contacts, email accounts and many other "things" need tracking. Single Repositories of Truth, easily accessible. I help clients track all sorts of things. Tracking is often done with simple spreadsheets, but can also be done via shared knowledge repositories or intranets.
I give guidance on possible holes in your marketing funnel.

I examine your branding and help highlight ways to make branding more memorable

I review your current systems and offer alternatives for either cost savings or enhanced features

I can be invited to a meeting to simply take part or be available to offer input/insight.

I can be available to your staff to help make sure they always have a resource they can turn to for help.