F.A.Qs
Frequently asked questions
Where do you work from?
I am a remote worker, I work from my office. Currently in Miami Florida. I spend about 90% of my time working remotely. For larger projects, or at key points in the project lifecycle, I can allocate time and schedule in office meetings.
How many clients can you take on?
Not many, but fortunately my current client base is flexible on when and how I spend my hours for them.  I usually try to maintain:
2 clients that require a large commitment (8+ hours a week)
4 clients that require a medium commitment (4+ hours a week)
6 clients that require a low commitment of hours. (1+ hour a week)
As of Q4 2018 I have an open slot for each.
What does a typical day look like for you?
Everyday a similar routine, whereby the first half of the day is mostly strategy and the second half mostly management. Different tasks and priories each day, based on project timelines and needs. Sometimes there is an emergency that requires my attention, often its just follow through on effort on schedule. Remote meetings, phone calls.
I often do find myself performing tasks such as
Writing Emails
Participating in a Meeting
Having a phone call with a client or member of their staff
Checking on Google Adwords
Learning a new skill
Adding a tracking code to a website
Writing Code or talking to developers about their progress
Designing a new graphic or talking to designers about their progress
Researching a new online tool for productivity
Managing a codebase in a git repository
Reviewing user session info for clues about user experience enhancements
Editing domain/DNS Info on a registrar
Paying bills
Generating client reporting
Reviewing Goals
Testing Systems for uptime
Show more
Show less
Why are your hours 12:00 pm - 8pm?
Yes my available hours are less conventional then others. The reason for this can be summed up in three different ways:
My most productive time of the day is after waking up. To avoid disruptions so I can produce for myself and my clients, I generally do not take calls or schedule meetings in the AM.
Some actions, are best left for late night. Which means I am often up and working late, and by consequence, I need to be up later than most. For maximum flexibly, i avoid early AM meetings so I can sleep in if I was up late the previous night.
Not all clients are on the east cost.
Don't I need a full time version of you?
You might need 40 hours a week from someone, if so this service is not for you. Have an initial meeting with me, and I can help you figure out how much time you might need from someone like me, regardless if it's me or not.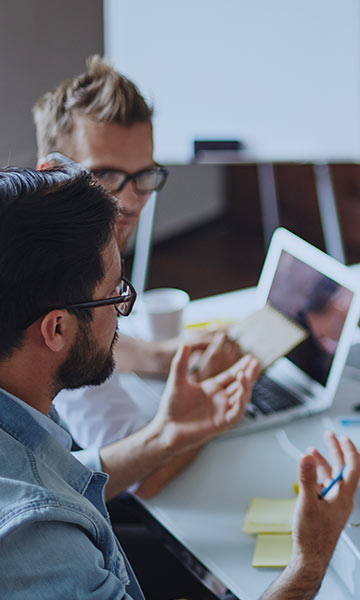 Ask Me
Quick contact form